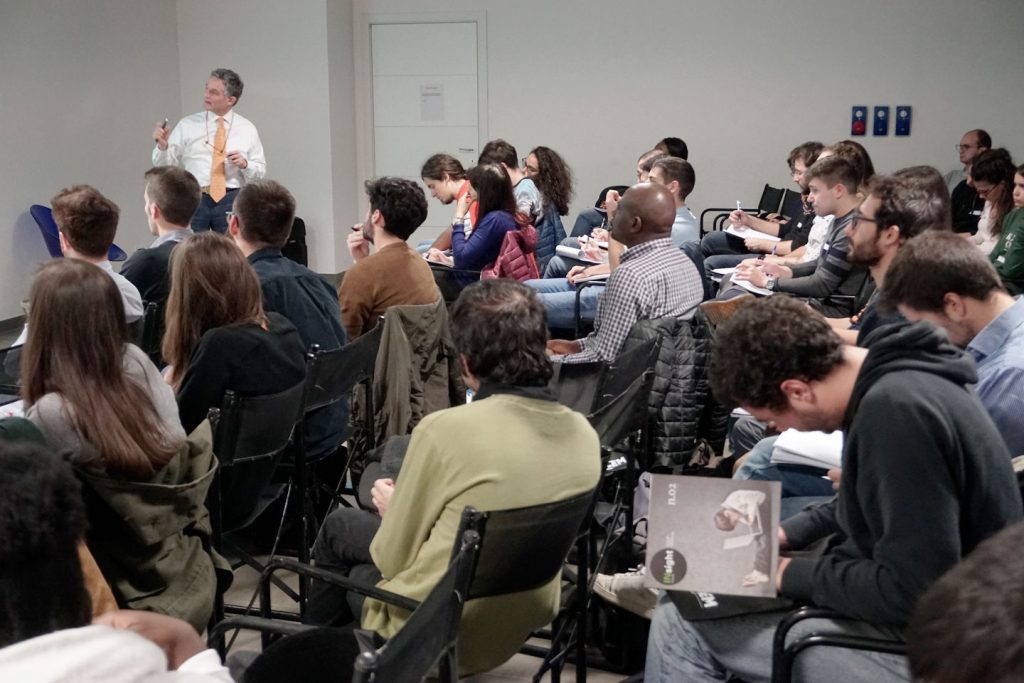 Aretè & Cocchi Technology is proud to be training the next generation of leaders in technology and innovation.
The Italian industrial group's companies have sponsored everything from in-house workshops for students, to training for professionals from around the world, to international conferences organized in collaboration with Italy's key research institutions.
This year, OCEM Airfield Technology continued to host its popular series of international training seminars for distributors, agents and civil aviation management authorities. The presentations focused on the life cycle of airfield ground lighting, control and monitoring systems, and the latest technology in airfield illumination.
Besides attending lectures, participants were able to see OCEM's production activity up close and visit the test labs that guarantee OCEM's products conform to the highest standards
And it's not just professionals who get to experience the A&CT world up close. Every year, the group hosts an in-house workshop for students from the University of Ferrara to learn about corporate management, production, and product development.
OCEM Power Electronics, meanwhile, sponsored six international conferences this year in the fields of particle acceleration, fusion energy research and superconductor technology.
In particular, the company served as the main sponsor for the sixth annual CERN Conference on Large Hadron Collider Physics in Bologna. The conference was co-organized by the Italian National Institute for Nuclear Physics, and included such luminaries as CERN Director Fabiola Gianotti and physicist Marica Branchesi, named as one of the 10 most influential scientists of 2017 by Nature magazine.
The company's engineers also published half a dozen scientific papers to help advance discoveries in the power electronics field, and have mentored three doctoral students working in-house on their dissertation research.
Finally, CT Pack organizes an annual "Open House" to bring in professionals from the food-packaging sector and give them an opportunity to personally test the machines. Last year's Open House included participants from Italy, Iran, Egypt, Slovenia, Spain, Germany, Holland, Croatia, Columbia, and the U.S. This year's edition will take place next month and will feature three patented solutions specifically designed for frozen food products.
Next year the group is taking on even more training opportunities, with the goal of intensifying its local offerings and expanding its international education efforts.
A&CT is proud to be looking beyond its four walls as it helps train the next generation of leaders in technology and innovation.
A&CT – Passion for invention