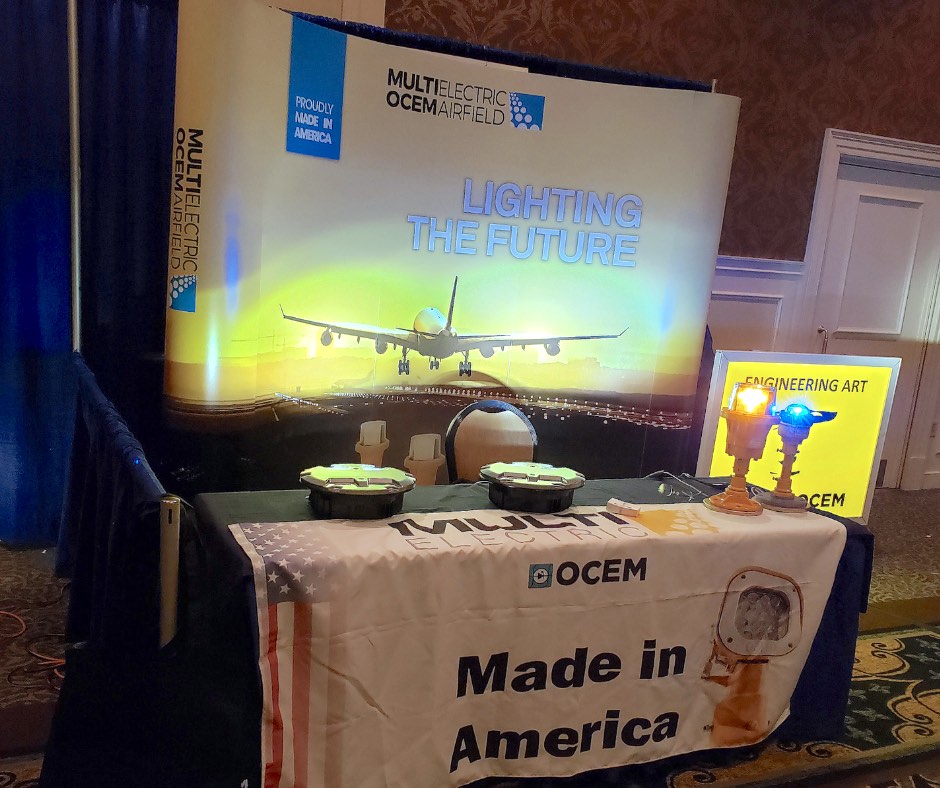 Topics at the conference included airport planning, design, finance, management, safety, environmental issues, engineering and field lighting.
It was a great opportunity to diversify Multi Electric OCEM Airfield's network by interacting with government officials, airport owners and managers, consultants, contractors, and many other industry experts.
Also, MEOA was pleased to present their Made in America products and successful case history, and to get enthusiastic feedback from all the visitors.
To a direct line with MEOA's customer service send an email to:  sales@multielectric.com
Multi Electric – OCEM Airfield
Lighting the Future